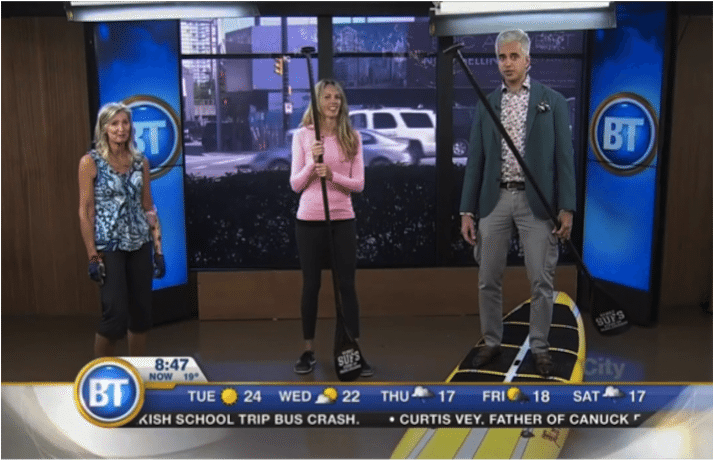 Petra Raschig is new to the sport of stand up paddle (SUP) boarding, but on July 24th she will compete in a five-kilometre race in support of kids' mental health and will do so with only one arm.
Raschig recently took up the sport and didn't know how well she would be able to paddle due to losing her left arm in an accident at her father's canoe-building factory as a teen.
Now she's eager to compete in the first annual Champion of the Crescent Stand Up Paddle Races, which will raise funds for a new Child and Adolescent Psychiatric Stabilization Unit (CAPSU) at Surrey Memorial Hospital.
Raschig wants other beginners and people with disabilities to know that they too can participate in this worthy cause regardless of skill level.
"I think anyone can do it. It's a challenge for me with one hand," Raschig said. "I thought, 'I can do this for the kids. It means so much.' So I'm hoping to inspire. Anybody can do the 5k race!"
In-studio demonstration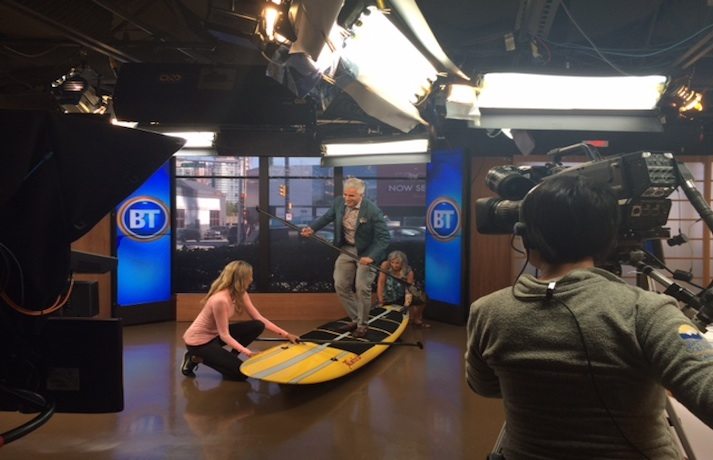 Curve is helping Raschig and Champion of the Crescent organizers spread the word that the event is for everyone by securing hits with local media.
Our first segment was on Breakfast Television on June 6th and involved Raschig and Sarah Kocaba – Director of Corporate and Community Partnerships at the Surrey Hospital and Outpatient Centre Foundation – teaching host Riaz Meghji how to "dry" paddle board in the studio.
Meghji managed to balance on a board for the entire four-minute segment, while interviewing Raschig and receiving technique advice from Kocaba.
Curve has also secured a segment with CTV Vancouver, which will involve Raschig being interviewed by sports host Jason Pires in early July, so stay tuned.
Promotion in print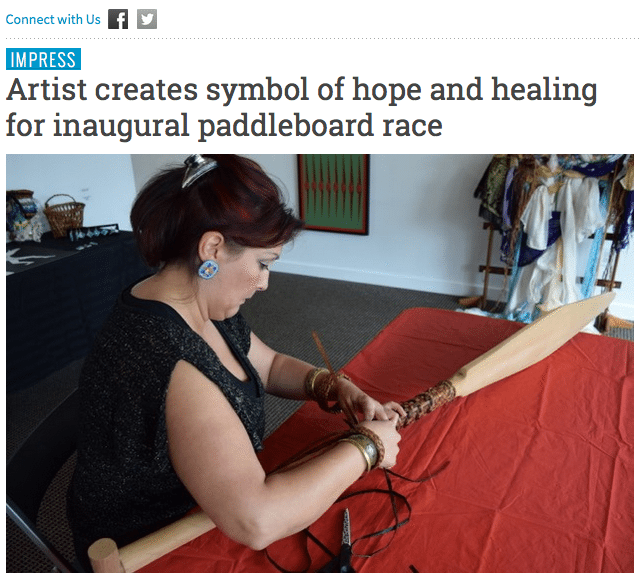 The Now also featured Raschig's personal story and her drive to stand up and paddle for kids' mental health.
"I thought it'd be difficult to paddle," Raschig told the newspaper's Tom Zillich. "But I can kayak and I sail, so the challenge is now to paddle board, and I can do it."
Curve has also helped promote the Champion of the Crescent by writing several native content pieces for the Peace Arch News. These articles feature different people involved in the event.
One piece covers the ceremonial paddle created by Roxanne Charles – a mixed media artist and member of the Semiahmoo First Nation. Another article reveals how the world SUP champion, Danny Ching, will compete in the 10-kilometre race. A third article features two teens who explain why the issue of youth mental health is important and why everyone – from beginners to professionals – should compete to help. This piece will be published soon.
Paddling for a cause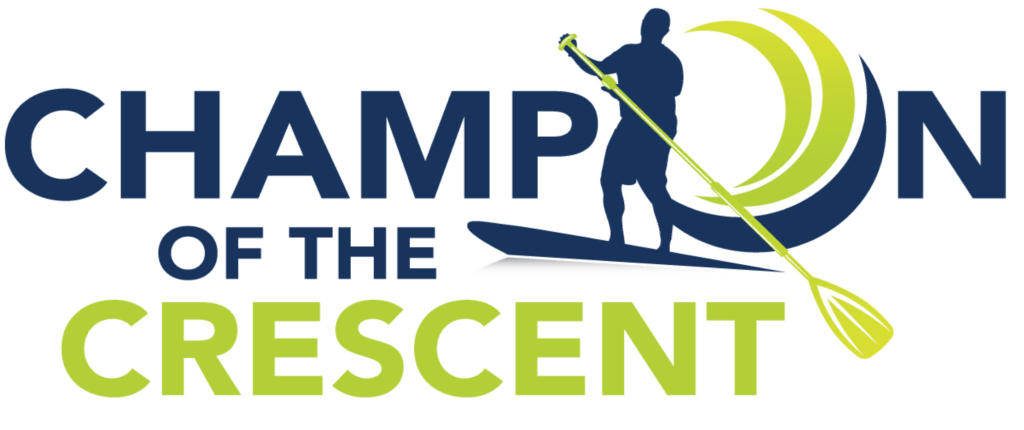 The Champion of the Crescent includes a 10-kilometre competitive race, a five-kilometre recreational race, a kid's race, a corporate relay, as well as an exhibition and family activity zone.
Raschig will participate in the five-kilometre race and encourages others who are new to the sport to join her.
All funds raised through the Champion of the Crescent event will support the CAPSU at Surrey Memorial Hospital, which will help more than 800 youth receive treatment each year.
To register to participate, click here.