We're big supporters of Facebook marketing, and have written about Facebook's Promoted Posts. Facebook marketing is a quick and easy way to increase your exposure and target your audience. It's now getting even easier to target with Facebook's new "objective-based" ad manager system.
Currently, when you create an ad on Facebook, this is your option:

The options are simple and they work, but they also leave out a lot of potential targeting.
In the near future, this is what you will see: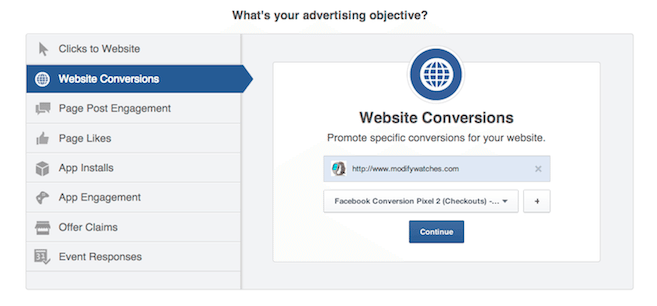 The original choices like page likes and post engagement still exist, but the world of options has now opened up, to really pinpoint what is it you want your target audience to do.
As before, Facebook will then place the ad where it feels it will get maximum exposure. However, Facebook will now give you more choice in the matter:
Knowing some advertisers want to tailor ads based on placement, we're now giving marketers the option to choose where their ad appears. For example, a marketer looking to drive traffic to their website can now place a desktop ad with a link to their full desktop site, and a separate mobile ad that links to their mobile site.
We at Curve are excited for these new changes to roll out soon, so we can continue to bring our clients who engage in Facebook marketing the best bang for their buck.