Although often forgotten in lieu of YouTube, Facebook's robust video service has always worked tirelessly to provide streaming services to its users. Facebook just announced new changes a couple of days ago that will allow content creators to dig much deeper into their video stats.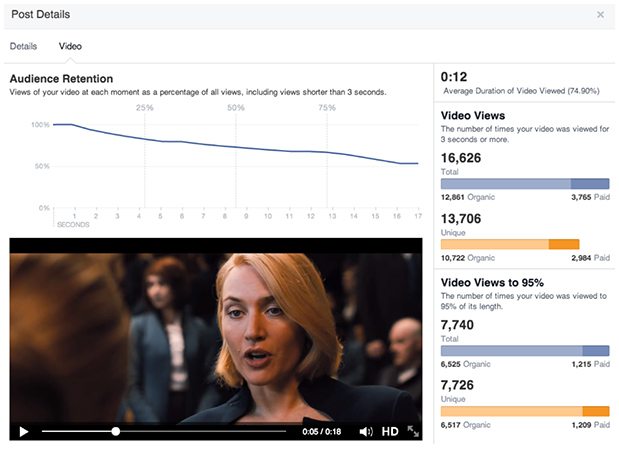 Some of the metrics available include:
Unique video views
Average video view duration
Audience retention
How many people watched a certain point in the video (25%, 50%, 90%, etc.)
Demographic and geographic information
For a full list of features and analytics, click here.
It's important to note that linking videos off of Facebook will still give you limited analytics, but the full suite of metrics are only available for users that upload videos directly to Facebook. The changes will roll out over the next few weeks.
For our readers, we wouldn't suggest jumping ship just yet. YouTube is still the market leader in terms of video metrics and analytics, so linking directly to your YouTube page is still a good idea. However, definitely give Facebook video metrics a shot when it gets released.