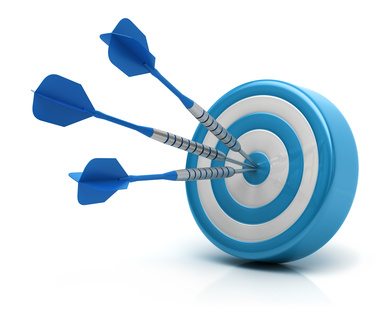 One of the ultimate goals of Twitter for businesses (and social media as a whole) is to identify and attract major influencers. These are experts in your industry that command a lot of respect among your target demographic. If you can win them over, your business will gain a LOT of authenticity and exposure.
There is one major barrier for many companies. It is very time consuming to identify these influencers. Manually going through your followers will take way too much time, especially if you have several thousand followers.
This is where a site called SocialRank comes in.
SocialRank is a powerful web tool that lets you sort and filter your Twitter followers. Once you connect your Twitter account to the site, you can start combing through your followers to find the ideal influencer.
Here's an example.
Let's say you're the owner of a small burger joint in the heart of downtown Vancouver. You want to get more traffic from well-known food bloggers to increase the visibility of your restaurant. Although you have a sizable number of Twitter followers, you're not quite sure how to reach the right ones.
Using SocialRank, you could sort your followers by:
How many tweets and followers they have
How much they've interacted with you in the past
Whether they have the word "foodie" or "food blogger" in their bio
Their proximity to Vancouver
Whether they have at least 1,000 followers
Whether or not they've tweeted in the last 90 days
Whether they list "Burgers" as an interest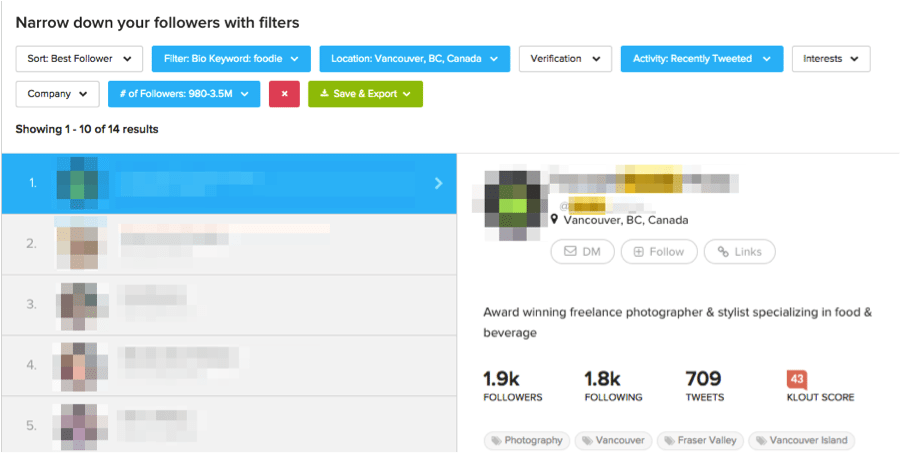 Voilà, you now have a highly targeted list of followers sorted by their level of influence and relevance to your business. Best of all, they're already shown some interest in your brand or product since they've already interacted with you in the past.
What should you do next?
Since they're already following you, all you have to do is send them a direct message (which you can do straight from Social Rank!). Going back to the burger joint example, find the top five influencers and offer them a special 50% discount. If they enjoy it, you can bet you'll see a glowing review on Yelp or floating through social media in no time.