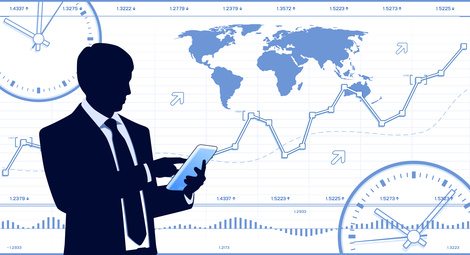 Using Google Analytics can be daunting task; especially if it's you've never done it before. Unfortunately, many people don't bother learning the finer mechanics of the platform. Google Analytics is a VERY powerful tool that can reveal a lot about your traffic.
Here are four metrics to get a better understanding of your audience.
 1. Bounce Rate
Where can I find this?
On the left menu, click on Audience, then Overview.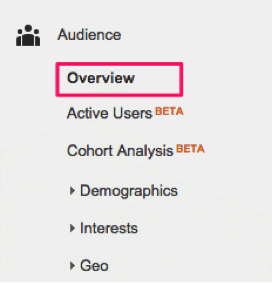 Why is this important?
Your bounce rate is the percentage of your traffic that leaves your website without visiting any other page. The lower the bounce rate, the better your website is doing.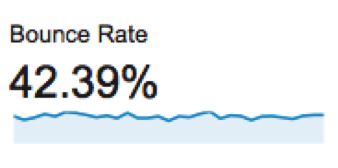 A high bounce rate could indicate a bigger problem. Let's say you have 10,000 visit to your website, but your bounce rate is 95%, which means that 9,500 of them leave without reading any of your other pages. Even if your traffic is high, the truth is the majority of your traffic isn't engaging with your content.
 2. Acquisition Channels
Where is this?
On the left menu, click on Acquisitions, then All Traffic, then Channels.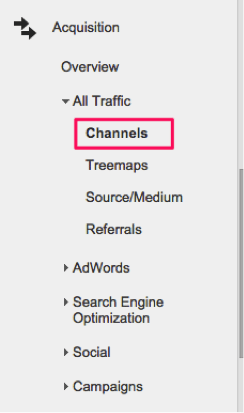 Why is this important?
This page provides a broad breakdown of where your traffic comes from. You'll be able to tell at a glance if there are any weak links in your online strategy. Your traffic is broken down into six different sources:
| | |
| --- | --- |
| Channel Name | Meaning |
| Organic | Anyone who came through Google or other search engines |
| Direct | Anyone who came by typing in your URL directly |
| Paid Search | Anyone who came through a Google adwords campaign |
| Referral | Anyone who came through clicking a link on another website |
| Social | Anyone who came through social media |
| Other | Anyone else |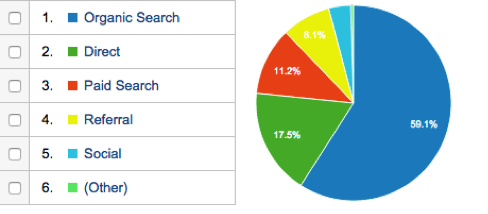 If you're a business owner, it's key to understand where your traffic is coming from. Are you being referred through social media? How effective is your SEO? Are your ads actually driving traffic to your site? These are all answers you need to know.
     3. Landing Pages
Where can I find this?
On the left menu, click Search Engine Optimization, then Landing Pages.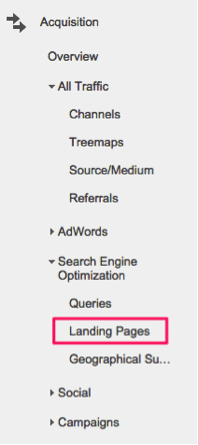 Why is this important?
This chart tells you which of your pages are actually bringing traffic in from Google's organic search.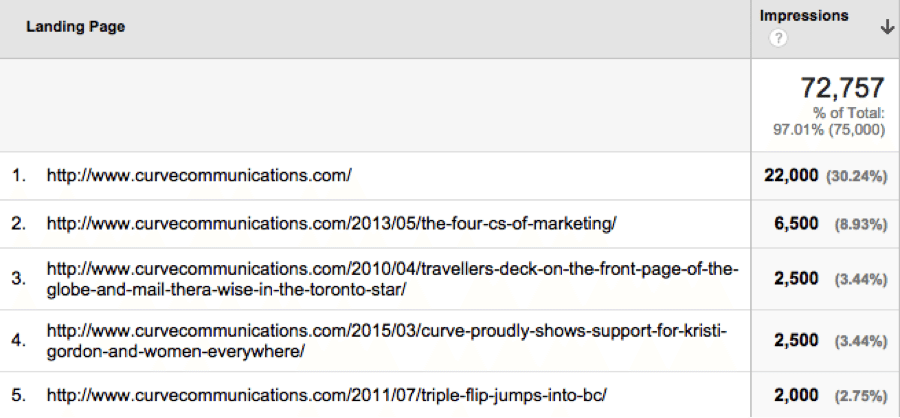 This can be a great way to see what types of topics really resonate online, especially if you've invested a lot of time into SEO. If there's a common theme among popular articles, such as recent news stories or product reviews, this can help guide your future content.
     4. Behaviour Flow
Where can I find this?
On the left menu, click Behaviour, then Behaviour Flow.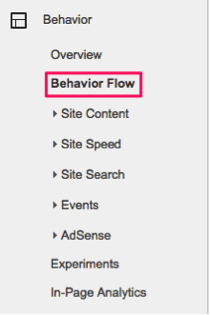 Why is this important?
For example, if 10,000 people visited your homepage, you would be able to tell that 20% of them went on to visit your contact page, 5% visited your "About us" page, 25% checked out your blog, and the rest left the site immediately.
Using this behaviour flow chart, you can identify which pages are acting as bottlenecks. You can pinpoint problematic pages that may be causing people to leave your site.