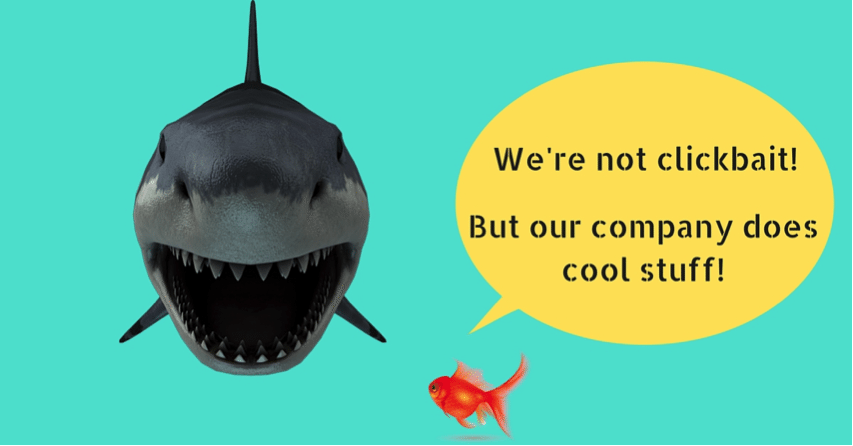 You're a small business and you desperately want to get noticed. But you feel like a goldfish in an industry full of sharks. You've considered standing on street corners with a megaphone but know this would look desperate. Experts have told you to spend at least $5,000/month on Google Ads if you want to reach the upper echelons of the mammoth search engine. But you don't have that kind of cash. Does this mean you're in danger of getting swallowed up? Definitely not.
Here are five tips to help your small business get noticed:
Create new, interesting content
Targeting keywords in Google AdWords can help amp up your SEO. But the average cost per click (CPC) is between $1 and $2 and desirable keywords go for more than $50/click. As a small business, targeting top keywords for long periods of time will set you on the path to financial ruin. After all, you're light-years away from making the fortune 500 list, so trying to compete with companies already on it will cost you around $50 million/year. And you thought $5,000/month was bad.
While paying for online exposure might seem like the fastest way to the top, content is still king in the online world. Instead, you need to regularly write blog posts that offer opinions and advice about your company's industry. Don't worry about trying to fit in keywords or find ways to cheat your way into a higher Google ranking. Establish credibility by posting high quality content and Google will reward you.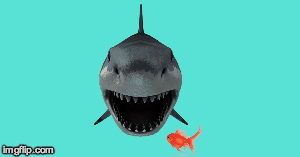 Establish an online presence
Companies often approach Curve for help managing their digital reputations. When you have limited staff and you're trying to run a business, it can be hard to update your social media and ensure your company is present on important listing sites. But if you don't constantly work on your online reputation, you run the risk of either becoming invisible or giving potential customers outdated information. Both are negatives for companies that are trying to get noticed.
Start by doing some research. Find out where conversations about your industry are happening online – Facebook, Twitter, Instagram? Also consider your target audience. Which social networks do your customers frequent? If you own a fashion-related business, for example, Pinterest and Instagram are probably better places to focus your efforts than non-visual platforms like Twitter. Never get overwhelmed by the number of social networks that you could be on. Instead, take a targeted, quality approach. It will definitely pay off.
If your business has a physical location/store, you also need to be on relevant listing sites – think Yelp, Yellow Pages, etc. There is nothing more frustrating for a potential customer than searching for a business and not being able to find its details. You want to grow your customer base, so keep your contact information updated. And always remember to respond to reviews about your business. An unanswered review says a lot about a company's engagement and dedication to its customers.
Share, share, share
Producing interesting content and setting up social media accounts is one thing. Sharing and engaging with potential customers is a whole other ball game. If you write a story and post it on your website but do nothing else, there is almost no point in writing the story at all. Unless you have an overwhelming number of visitors to your website, your high quality content will simply vanish into the Internet's content abyss.
If you write and share blogs that other people in your industry find interesting, you can establish yourself as an expert and eventually people will regularly check your website for updates.
So make sure to identify industry influencers who are active on social media and share your content with them. There are tools available to help you do this. For example, SocialRank can go through your Twitter followers and quickly identify the biggest influencers.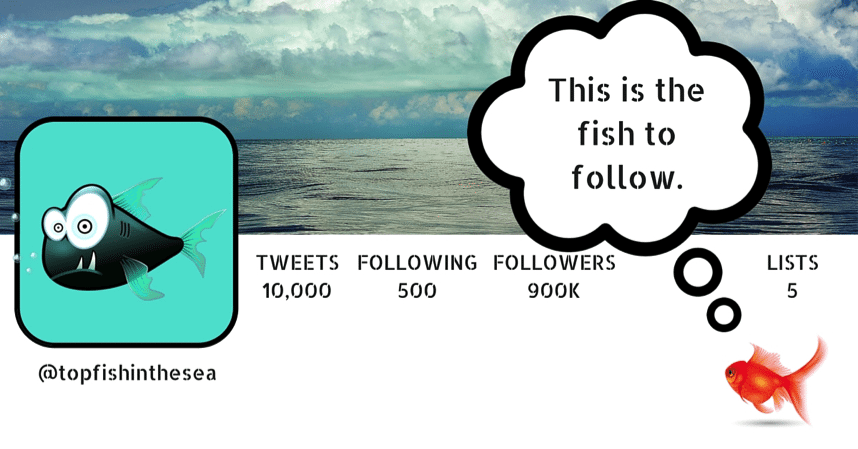 Give your Content a Boost
You're producing some of the best articles on the web, so you want people to read them. While social sharing is an effective way to reach your audience, you need to take a multifaceted approach. Boosted posts (also known as Promoted Posts) on Facebook are an effective way to ensure your desired audience reads your articles because you can target by age, location, profession, etc.
The rules of Facebook have changed, which means fewer people see regular newsfeed posts. Boosting your posts increases the chances of your articles being viewed by the right audience.
The cost to boost posts on Facebook depends on how many people you want to reach. Don't worry, you can set a maximum budget to avoid overspending. Facebook determines the cost of a boosted post based on the number of engagements. Likes, comments, clicks and shares all count as engagements. Generally you just let Facebook take care of pricing. It will automatically choose the best price for your boosted post. If your post is popular, you can expect to see $0.10 to $0.20 per engagement, but this could be more expensive if your post does not resonate with your target audience.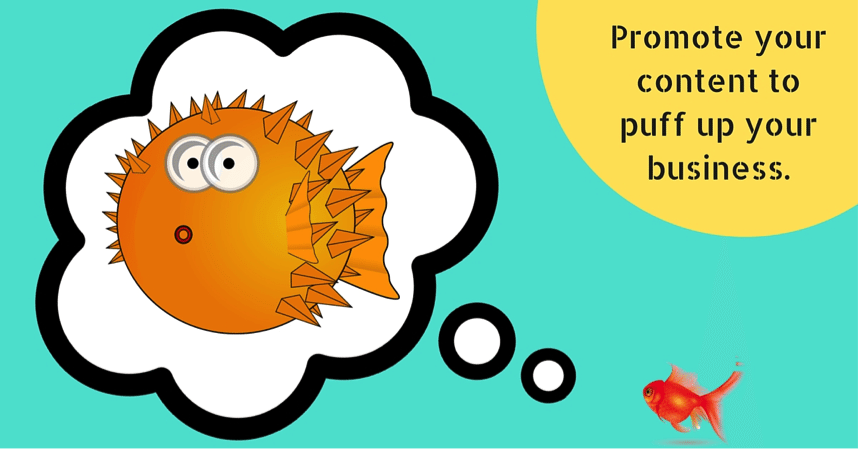 Don't Cheap Out on Your Website
Websites are the face of businesses in today's digital world. So while it might be tempting for smaller companies to save money on website builds. Don't do it!
Your website is not the place to pinch pennies. You need a website that answers the five w's of your business – the who, what, when, where and why. You also need to tell your company's story in a way that appeals to your target audience. Your website should be mobile optimized, include high quality images and clear writing.
You want to make the user experience as seamless as possible. If potential customers visit your site and can't find what they are looking for, chances are they will go elsewhere. You always want to put your best foot forward before creating awareness about your business. An effective website can help convert visitors to customers.