Google+ is often referred to as a social media graveyard. The social network definitely has a smaller share of the market compared to Facebook and Twitter, but it shouldn't be overlooked. Here are three big reasons why your business NEEDS a Google+ presence.
1. Enhanced Targeting with Circles

Google Circles is a central part of Google+ that allow users to sort their followers into categories. This feature shines when you want to reach out to multiple target markets with the same account. Using Circles, you can pinpoint which demographics can see your content.
For example, if your business sells to Toronto as well as Vancouver, you can easily send separate content to your contacts in each of these cities.
2. Optimize your Search Results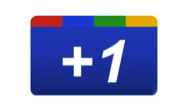 Using Google+ benefits your search engine optimization (SEO) efforts as well by ranking your business higher in search results compared to normal websites. Even better, your business will show up when people search for you on Google Maps.
Other Google+ users can "+1" your content, which similar to a Facebook like. Research from Searchmetrics has shown that Google +1s are one of the most influential drivers of SEO. If a lot of people +1 your content, your page will appear higher in Google's search results. Encourage your fans and followers to +1 your content to maximize your impact.
3.  Use Google Authorship to Boost your Content

Above – A blog using authorship has a headshot and other stats when it ranks on Google.
Google Authorship is a system that connects your Google+ account to your website or blog. When people search for you, your site will be accompanied by your headshot as well as your Google+ information (see above). This adds visibility to your listing and helps it stand out from other entries.
Many businesses today are still ignoring Google+, but hopefully you won't make the same mistake. Creating a Google+ page is a small investment of time that will definitely pay off in the near future.