By: Amanda Bates, Managing Partner at Curve Communications
I've never been afraid of heights – but you tend to rethink your phobias when you are 135 feet in the air, held up only by what seems like an incredibly spindly piece of industrial equipment, despite reassurances you're perfectly safe.
Welcome to "my Saturday morning" which was spent waaaaaay above the construction of Burnaby's tallest tower… and currently Burnaby's deepest foundation.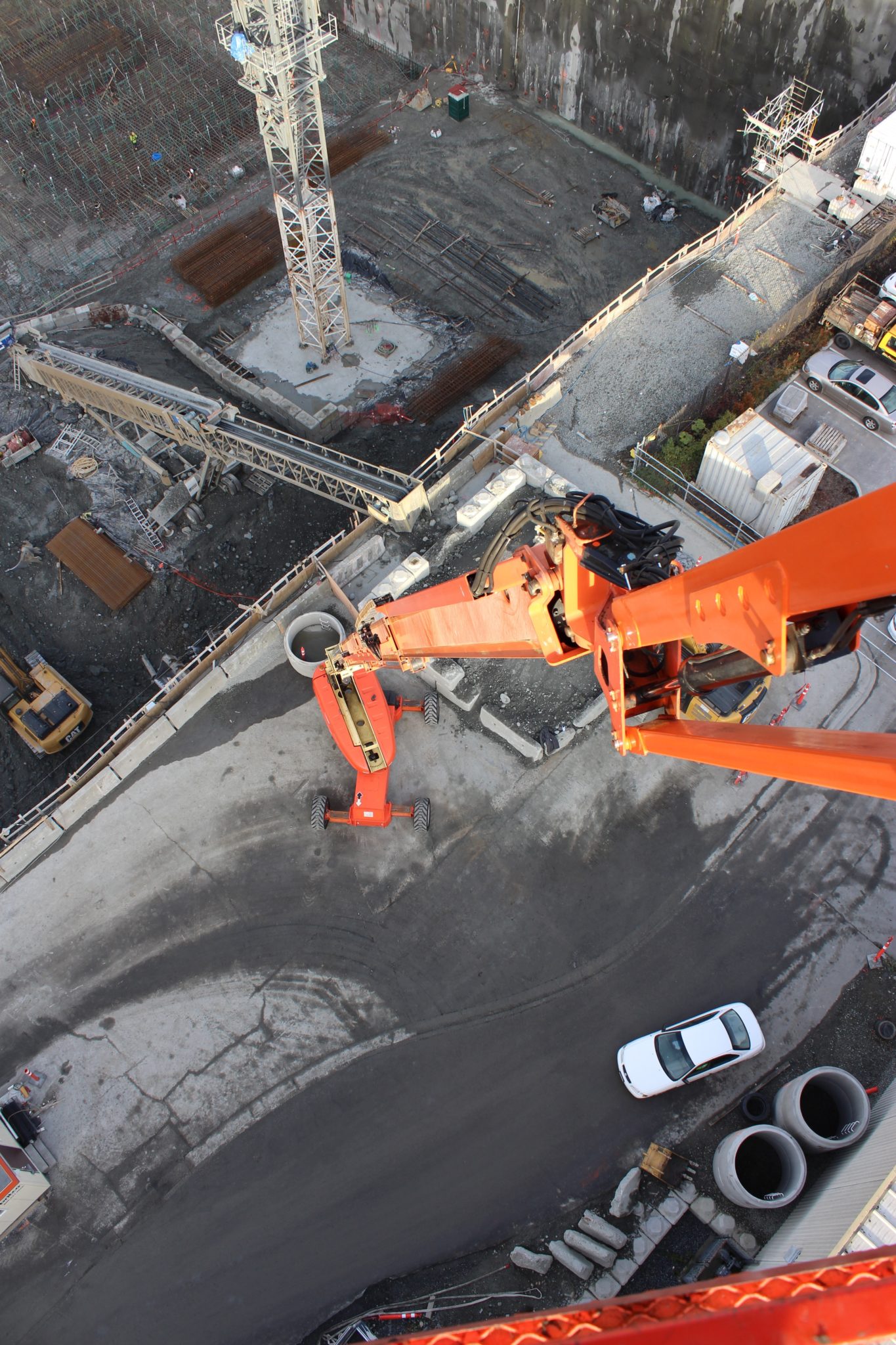 SOLO District's Altus tower will be 550 feet tall when it's completed – and being Burnaby's tallest tower means it's home to Burnaby's tallest crane. And with the festive season now upon us, that crane needed some sparkle!
While I most definitely wasn't the one doing the quite frankly (and probably first correct use of the word) AWESOME aerial feat, I was keeping a close eye on proceedings, taking photos of the lighting crew as they made their work look easy, securing their harnesses before they walked along the arm of the crane, hundreds of feet up, making things look festive.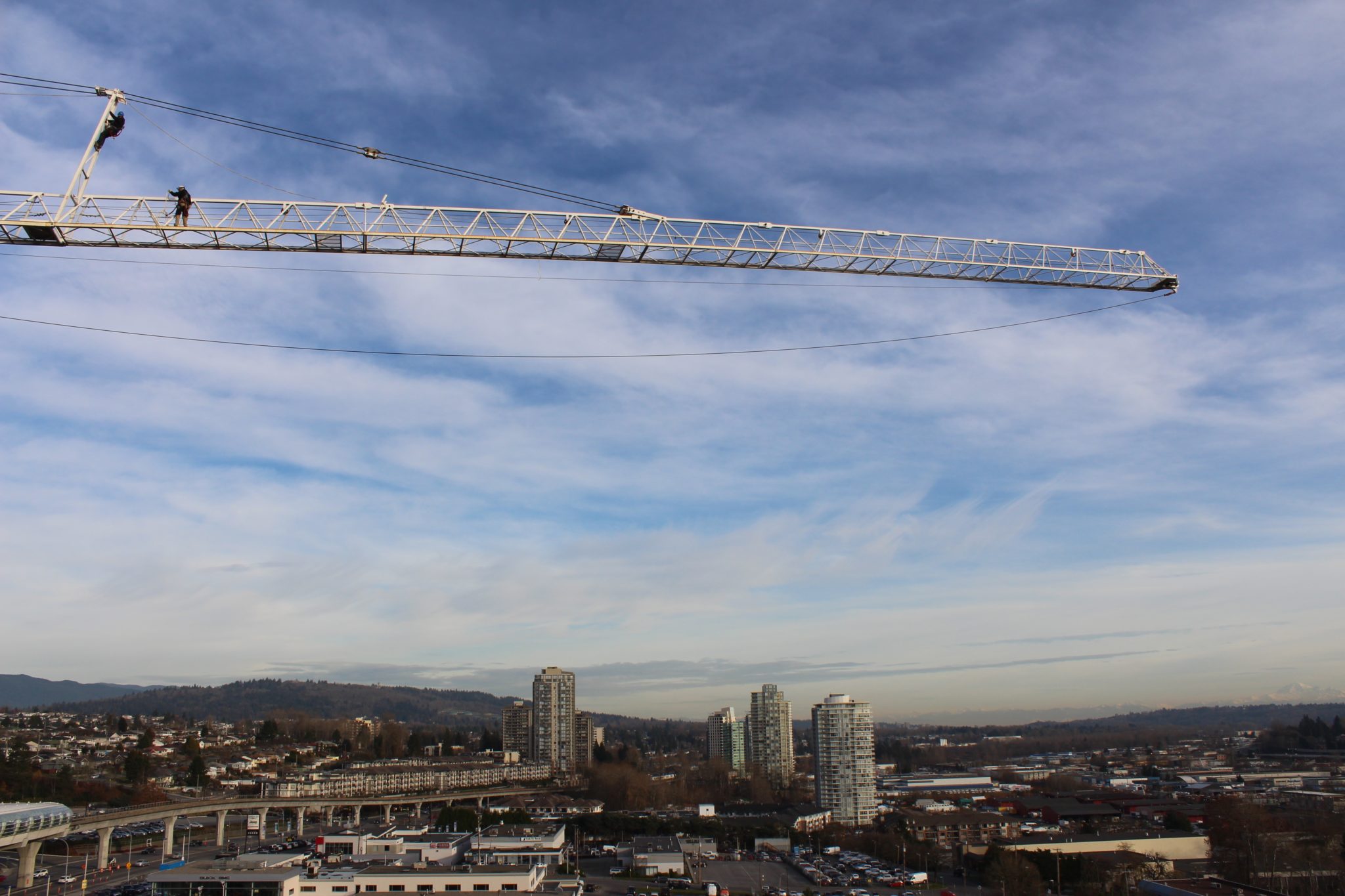 We attached a Go-Pro camera to one of the guys' hard hats and that video was used the next day on both Breakfast Television and Global's Morning News.
As well, photos and a story were included in the Burnaby Now newspaper.
I'm now back down on solid ground – this was probably a once-in-a-lifetime experience for me…but for these crazy/brave guys, it's just another day at the office.