If your business is looking to get some free marketing and PR, Blogs are great way to get press. People follow blogs religiously and many bloggers will be happy to post your event on their page. While not all of them have a calendar-listing page, mentioning your event will do wonders to increase your publicity.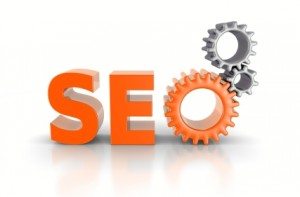 The problem with blogs is their impermanence and popularity (or lack thereof). At the time of writing, there are over 100 million blogs powered by either Tumblr or WordPress online, with the vast majority of those blogs published by just one person!  How is one supposed to know which blogs are popular and which are even still producing content? Which blogs will increase your PR, online presence and media hits and which are moss-covered ruins of a once-vibrant blog?
The following are seven tips for finding the best blogs:
Most cities have an annual "top 10 blogs." Simply Google best blogs of (enter city) and you'll find that someone has ranked the best blogs. Further, many of the more popular subjects have their own blog rankings. Restaurants, fashion and tech blogs typically are typically annually ranked so make sure to check to see if your industry has a list of celebrated bloggers available.

Google ranks bloggers organically by the amount of content they have, how regularly they update/post on their site, the amount of links outsourced, among other factors (we'll tell you more in greater detail when we show you how to set up a blog in Chapter five). So the blogs that show up first in your Google search are very often the best.

See how often a blogger updates. If they update less than twice a week then they might not be worth reaching out to.

Many blogs have a "search" bar. Use it to see if the blogger often writes about events/ businesses in your community. A Vancouver-based blogger that regularly posts about businesses in Richmond is more likely to have

followers

from Richmond.

The best bloggers also regularly post content on Twitter and Facebook. Check out their pages and see how many followers or "likes" they have and how regularly they update the sites.

Popular bloggers tend to have sponsoring opportunities. If the blog you are looking at has that option it's a safe bet that they are quite popular.

There are free SEO software programs that show you how many people are visiting a website from a Google search.

SEO Quake

is a great free program that places a bar above every site. It provides a page rank as well as the average amount of people that visit the site through Google searches every month. Generally speaking, any blog that has a page rank of less than three is below average. You can download the free software program at

http://www.seoquake.com/

.