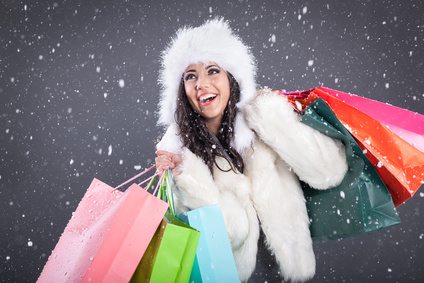 Written by our Marketing Strategist, Heather Caulder
Christmas has arrived in consumer land, blanketing shelves with ornaments, stockings, green and red lights, and all things festive. Consumers often grumble when the holiday season rears its head in early November, but not marketers.
For those of us in the business of selling products and services, the holidays start much earlier. Halloween's ghosts and goblins serve as the perfect cover, allowing companies to sneak Christmas into stores for almost 60 days before consumers notice. November is simply the first big commercial snowstorm – dumping holiday products and decor everywhere.
This gradual rollout is effective because it gets people thinking about the holidays sooner and buying earlier – even if they don't realize it.
If your company missed the early Polar Express to Christmas town, it's going to have to run pretty fast to get on board this holiday season. But Curve has some advice to help you out.
Deck the Halls with Emotion 
Don't show up to the holiday party empty-handed. If you take anything away from the 2015 John Lewis Christmas commercial it should be that there is no room for unpreparedness over the holidays because competition is fierce. In its newest multi-million dollar ad, the upmarket UK department store takes viewers to the moon and back – literally. Regardless of the topic, John Lewis' commercials are successful year after year for one reason: they sell emotion through storytelling.
Perhaps Dr. Seuss had it right when he wrote, "Maybe Christmas, he thought, doesn't come from a store. Maybe Christmas . . . perhaps . . . means a little bit more" in How the Grinch Stole Christmas. John Lewis' products might appear in the beautifully shot ad, but they aren't the focus. The stories and characters are so strong that viewers hardly notice they are watching a commercial.
So Before kicking off your holiday marketing campaign, remember that Christmas is just as much about feeling as it is about products. Appeal to the right emotions and your brand will not only survive the holiday marketing war; it will thrive.
To see more examples of emotional marketing, click here.
Make it a Cyber-Friendly Christmas
Christmas is a time of year when everyone buys gifts. But how and where people do their shopping is changing. In 2014, more than 90 per cent of Americans planned to research and/or buy presents online. This year is no different. In early November, Apple released a new "Shopping" category in the App Store in preparation for the holiday season. This new category includes all shopping apps in one place, making them easier to find. According to techcrunch.com, online holiday sales are expected to reach $83 billion this year, with mobile
being the platform of choice. If your company isn't online, you are sure to miss out.
Tis the Season for Giving
It's important to give back during the holidays. Reward your customers and clients. The Canadian corporate bigwigs are good at this. West Jet, for example, really gets into the giving spirit. In 2014, the airline brought gifts to a community in the Dominican Republic. The company's adaptations to "The Night Before Christmas" receive millions of views on YouTube and have almost become a Canadian holiday tradition.
While your company might not have the funds to give gifts to an entire community, donations to local organizations, customer gift cards and other giveaways, like Facebook contests, can work on a smaller scale and go a long way.
In short, start early, advertise, sell emotions over products, get online and give back to your customers and the communities they live in and you will have a happy – and prosperous – holiday season.