One of the most useful applications of Google Analytics is finding out where your visitors are coming from. If you have a thousand visitors a month, how many of them come from SEO? How many from social media posts, or online advertising? If any of these sources are performing poorly, you need to make the necessary tweaks.
If you just don't have the time to take care of Google Analytics and would rather let qualified professionals handle it, send us a message here! We'd love to chat with you! But if you want to tackle this on your own, here are some important tips for making the most of the traffic analysis report on Google Analytics.
On your main Google Analytics page, click on the "Acquisition" button on the left menu bar. It's the one that has the two arrows pointing to the right. Then scroll down and click on "All Traffic." If you can't find it, you can also type in "All Traffic" into the search bar.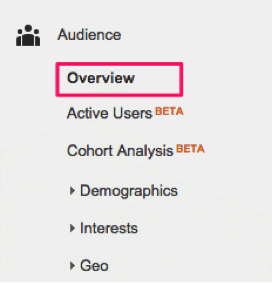 When you're on the "All Traffic" page, scroll down to the bottom. Here, you can see where every one of your visitors came from with all the relevant stats. If you need help remembering any of the terms or metrics, check out our first article on Google Analytics here.
Here are some of the most common sources of traffic:
"Google/Organic" – This is for visitors who searched on Google for something related to your site.
"Direct/None" – This means that the visitor is typing your URL and going directly to your site without using Google.
"Google/CPC" – Any visitors that came from Google Adwords would show up here.
"T.co/Referral" – Any referrals from Twitter would be displayed here.
Now that you know where your traffic is coming from, you can find out which channel is most effective. If you sort by "Pages per Session" or "Average Session Duration" you can identify the sites that bring in the most engaged visitors.
For example, at Curve we noticed that a few of our visitors were coming from Techvibes.com, a site we were unfamiliar with. These visitors stayed for almost 9 to 10 minutes and read almost five pages before leaving! Clearly, we wanted to attract more visitors like this.
These leads were coming from an old TechVibes article that was re-directing people to our site. We took the opportunity to make a better profile on the site and now traffic from TechVibes has significantly increased! Best of all, all the visitors from that site spend a significant amount of time reading our articles.
One last thing…
A percentage of your visitors are not actually going to be human! Take a look at the "Average Session Duration." If all the visitors coming from a site are staying for less than a second, they probably aren't legitimate leads. Make sure to ignore these visits when looking at the total number of visits.
Follow the conversation on our Facebook page here.