With smart phones now being the standard, it is now crucial for businesses to market themselves through apps. And if you're thinking "I already invest properly in marketing" know that the amount of consumers making purchases over their smartphones is quickly rising – and shows no reason to continue to rise unabated.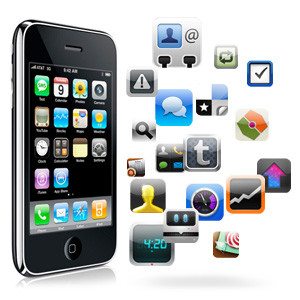 Just like how websites used to be supplementary marketing devices turned storefronts, smartphones will soon be seamlessly turning into credit cards. This is why investing in an app for your business is not only a way to increase traffic, but increase revenue.
Joe Chernov, VP of marketing for Kinvey, outlines four features your online app should have:
1. Smart Push: More than just used to alert the user of updates, a smart push should inform customers about new products, changes in store hours, exciting announcements, etc. They can also be tailored to the needs of each customer (E.g., maintaining a gym routine).
2. Local Context: Your app should provide useful information based on the user's location. Depending on your business, that be travel tips, reading and recreation suggestions, fashion tips based on the weekly).
3. Social Integration: This should be the most obvious point, but integrate your app on your other social media sites (Facebook, Twitter, LinkedIn, Tumblr, Instagram, etc.)
4. A Simple Commerce Engine: Think of how easy it is to purchase something off of Amazon. You should want a similar experience for your online commerce. Customers should be able to easily find, view and purchase your product through your app and feel secure when providing their credit card information.