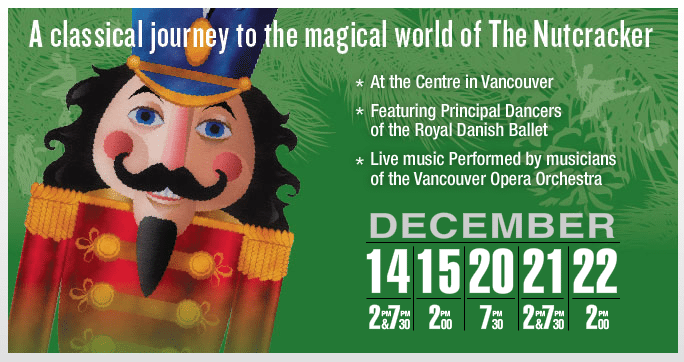 At Curve, we start singing Christmas music perhaps a bit sooner than others. You might find us twirling to the Dance of the Sugar Plum Fairy too. It's because we're hard at work on our campaign for Goh Ballet's annual traditional presentation of The Nutcracker!
Very soon, you'll be seeing our bright green posters complete with Nutcracker himself, posted around town!
Despite the sale of The Centre in Vancouver earlier this year to Westside Church, Goh Ballet's The Nutcracker will "goh" ahead as planned. The shows run December 14th to 22nd, 2013.
The Centre is located at 777 Homer Street, in downtown Vancouver.
Ticket's for Goh Ballet's The Nutcracker can be purchased through Ticketmaster.