Taylor Swift is in the headlines again for another act of kindness to one of her superfans. The popular singer just sent Rebekah Bortnicker, a huge Taylor Swift fan, a cheque for $1,989 dollars to help pay off her student loans, as well as a hand painted watercolour painting, a necklace, a wallet, a photograph of Taylor painting the watercolour, and several handwritten notes.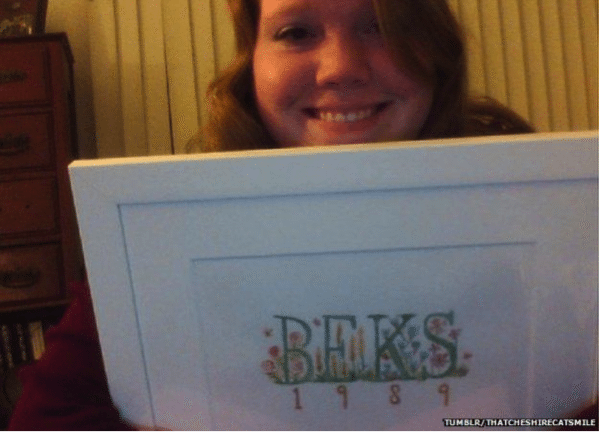 This isn't the first time Taylor Swift has done something like this. The star has become infamous for randomly rewarding dedicated fans with real life presents and goodies (for more on that, see Swiftmas).
When it comes to well-liked celebrities, you can't get much better than Taylor Swift. Here is the big lesson companies can learn and apply to their own brands.
BE AUTHENTIC!
This is the biggest hurdle companies struggle to overcome whenever they try to raise their brand awareness. If you try to give away a product or directly message your fans, people will always assume that you're trying to sell them something or that there is some ulterior motive.
Taylor Swift breaks through all that because she shows her fans she really cares about them. Deliberately sending all these personalized gifts (and actually PAINTING something!) adds a truly personal touch that so many companies overlook. What other celebrity or company would go that far?
In the end, the magical cheque for $1,989 was obviously a callout to Taylor Swift's latest album, 1989. While at least this part was clearly an effort to get more sales, it was subtle enough that it didn't overwhelm the other aspects of the gift. In the eyes of her fans and the media, the move was seen as genuine.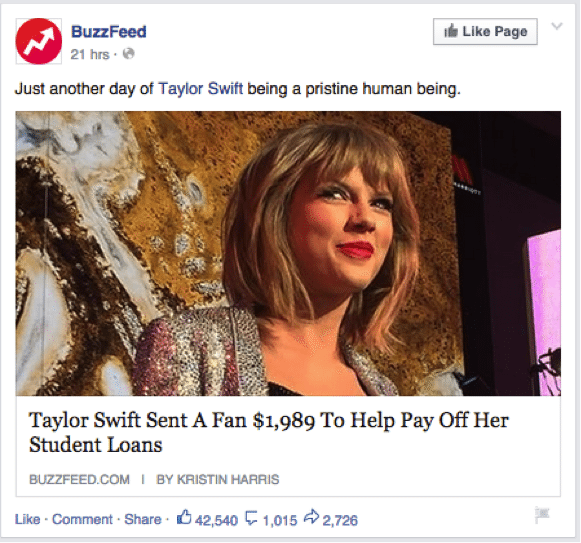 Here's a YouTube comment from one of her fans. Even though they admit others might think it is an elaborate PR stunt, they'll still stand by her.


The next time you do a giveaway or just send a message to a fan, make sure to make it original. It might take a little bit longer but receiving a truly personalized message or gift will make your efforts much more successful.
To see the full video of Rebekah opening the contents of her gift, click here.