The problem many people have with Twitter (especially when you don't have a very large number of followers yet) is that many of their tweets just seem to get ignored completely. There are ways around this, of course, like tweeting at prominent members in your industry or hopping on popular hashtags, but it's a slow and tedious process to get them noticed.
What if we told you there was a way to speak directly with potential customers without paying a dime?
The answer is, surprisingly, built directly into Twitter. More specifically, companies can use Twitter search to do this very easily.
How does this work?
Let's pretend you're a prominent pizza restaurant looking to translate your social media presence into actual sales dollars. You have a decent number of followers, but it's hard to say whether or not your efforts are actually increasing the total number of orders.
Here's what you should do.
Log into Twitter and use the search bar at the top to search for something. Anything.

Check the left-hand side of your screen. There should be a button that says "Advanced Search". This button will only show up after you have already searched for something.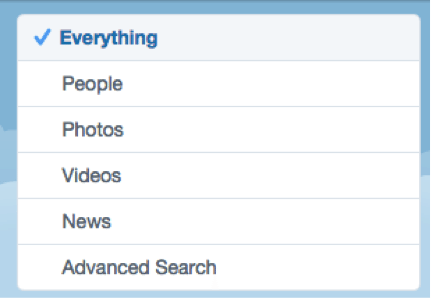 A window will open up with multiple fields. This will help you narrow down your customer. Brainstorm with your team of what a potential customer might be saying on Twitter.

For example, person A is stuck at home and hungry for some pepperoni pizza, but he complains that pizza the places he normally goes to have become too expensive.

To search for this particular customer, take a look at our suggested search below.

Here's another example.

Person B has a big house party coming up and they need someone who can deliver half a dozen pizzas. However, you DON'T want to talk to anyone mentioning your biggest competitor, Pizza Hut. Since you want to search Pizza Hut as a phrase, be sure to put quotation marks around "Pizza Hut", like below.
For both of these, make sure the Places section is set to your current location. Replying to someone across the world might be entertaining, but the chances of them going to your restaurant is practically zero. The obvious exception to this is if you're selling a product online or already have worldwide distribution.
For us, that is Vancouver, so this is what it looks like on our screen.


Sort through the responses you get. From our experience, the majority of these will be irrelevant, but you should be able to find one or two people who fit your target market. If not, modify your search terms or try again tomorrow.
If you've found a potential lead, communicate with them. Talk about how your company can help without sounding overly salesy.
After you establish a conversation, offer them a special coupon code the next time they come by. Don't force this on them if they obviously aren't interested, but make it look natural. They obviously have a problem and you have a simple solution for them.
Looking for other ways to make the most of Twitter? Contact us here.