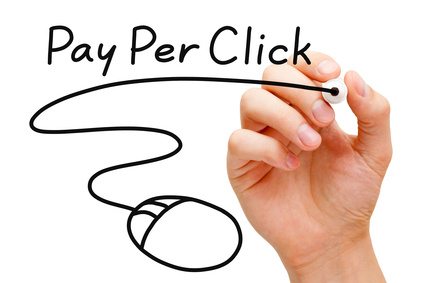 Google ads are one of the most efficient and effective ways to target your online audience. If you're not using Google ads right now, you need to get started before all your potential customers all go somewhere else!
Don't know anything about PPC?
Thankfully, we do. PPC isn't easy and it certainly requires an expert touch to get the entire thing off the ground, so that's why Curve is happy to announce the grand opening of our new PPC department. Curve's team of online Adwords specialists can help you get your ads noticed and clicked on. For more information check us out here.
Of course, we're always happy to help those who want to try and tackle it on their own. Here are some tips to get you started.
At its core, PPC is deceptively simple. You place a bid for your ad for a certain keyword, and if your ad beats everyone else's bid, it will show up at the top of the ranking.
However, there are a lot of other factors that affect exactly how well your ads place on Google. The first of these is your quality score.
Google goes through and grades the ad itself, the performance of your ad, and the quality of the destination page (also known as the landing page). The higher your quality score, the less on average you have to pay for your ads.
This score can be boosted by:
–       Constantly test the copy of your ads. Experiment and find out which ads are most popular and cut the underperformers.
–       Put your keywords in both your ads and your landing page. Don't use it too many times (this is known as keyword stuffing and will be penalized by Google), but make sure to mention it.
–       Build up your authenticity. One of the biggest factors for your quality score is the clickthrough rate for your entire account. The more successful ads you run, the more Google will trust you and your ads.
Need any more help? Send us an email at Chris@curvecommunication.com or visit us here.