Recently actor Shia LaBeouf got nabbed for plagiarizing, using a comic strip as basis for a film without giving credit to the original creator. Then, to make things worse, it looks like he plagiarized his apology… for plagiarism.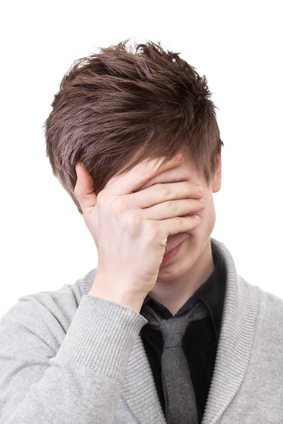 *facepalm* indeed.
Content Curation is when you find a brilliant piece of information and share it via social media. You can do this easily with "social sharing" buttons found on most blogs or by giving the source credit by writing "via: @CurveComms."
When it comes to actually using someone else's content as the basis for yours, it becomes trickier. Taking the idea, expanding or arguing a point is generally called Content Repurposing. It's common practice and totally fine to do, but you still have to give credit where credit is due.

Kim Stiglitz from Vertical Response breaks it down like this: "Take the time to give attribution, links back, and credit. The sharing economy works because we're each sharing our audiences, and providing the value of our endorsements. If you pick up someone's work and put it on your blog, or mention a fact without crediting the source, you're not building shared credibility. You're just abusing someone else's effort."
See what we did there?
In short: don't copy something word for word (unless it's a quote, which you properly attribute as such) and always link back to the source.
Don't forget about photos in your quest to be plagiarism-free. As easy as it is to screen shot something or do a copy and paste from Google images, don't. Use a royalty-free stock photo site like istockphoto or fotolia.
When in doubt, source. And source again. If not– in the best case scenario, end up the laughing stock of social media like Mr. LaBeouf.