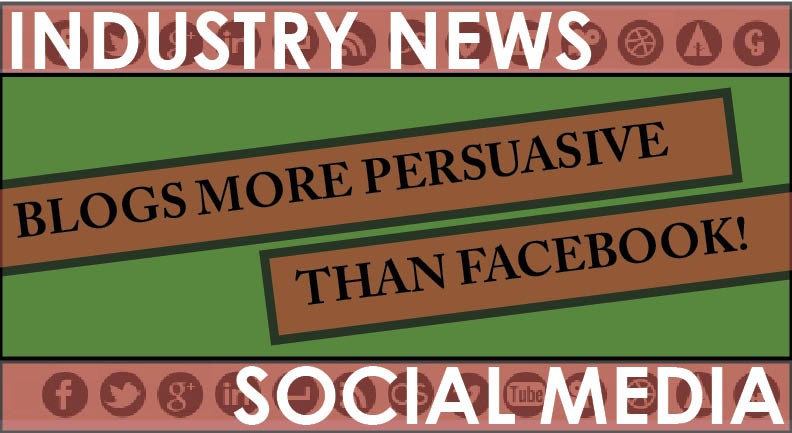 Social media ad network, Technorati Media, recently released their 2013 Digital Influence Report. The report, which can be read here, showed that when it comes to consumer influence, blogs outrank all other social media platforms. The study also suggests that when building relationships with bloggers, brands should reach out to smaller bloggers who write for a distinct (if quite limited) audience.  The following are a few keys findings:
Majority of brands are on Facebook, Twitter and Youtube.  Despite the soaring popularity of Pinterest and Instagram, the majority of brands do not have a presence on these platforms. However, look for that to change in the coming year as more brand's utilize Instagram's visual advantages. Also pay close attention to LinkedIn this year, who recently underwent a major facelift. As we discussed last October, LinkedIn is hoping to increase the amount of time its users spend on the site. by making it a more social and visually attractive platform.

 Display and Search ads make up the majority of a brand's budget for online advertising. Even though social media only accounts for 10% of a brand's budget, the majority of that (57%) is dedicated to Facebook. The social media giant can boast having a high-usage audience while allowing ads to be  easily tailored by the geographic and psychographic distinctions of users. Surprisingly, only one-third of brand's have their own blog!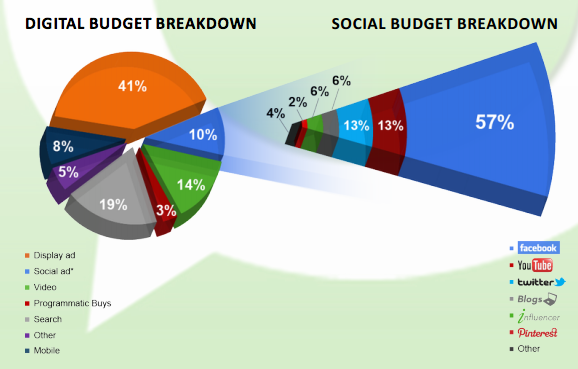 Consumers are more influenced by blogs than they are by any other social  media platform. Other than retail sites, such as Amazon, and a brand's company website, blogs have the most influence over customers. Popular blogs, and the influencers who produce the content, are seen as sources to be trusted. Brands that they vouch for carry greater legitimacy in the eyes of the consumer than a Facebook recommendation!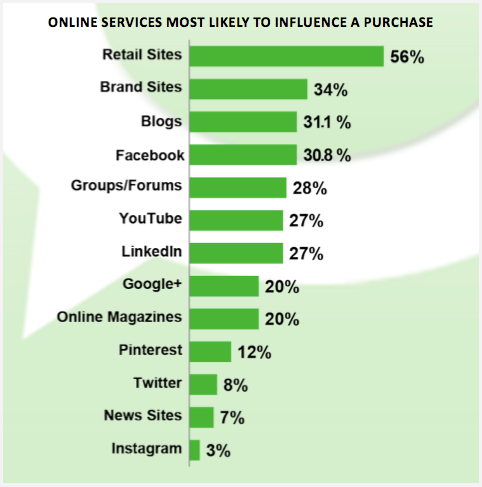 Bigger blogs don't equal greater trust. Although brands may be tempted to partner with the most popular bloggers, customer feedback has shown that the opposite is true. Customers trust bloggers who cater to a smaller and specific audience. Rather than trying to blast a message through popular bloggers, brands should be focused on building relationships with bloggers who, although less popular, have spent greater time writing for a smaller audience and therefore, have gained their trust.