This article was written by our Marketing Strategist Heather Roy
Despite being the fastest growing social network, Snapchat has yet to garner serious attention from the business world.
But why is that? It has more than 100 million daily active users and six billion daily video views.
Snapchatters are young, informed, hyper-connected, and opinionated, so it's risky to ignore them. After all, the early bird catches the worm or, in this case, the early Snapchatter catches the customer.
Of course, pioneering the use of a new social tool has its challenges. Snapchat is only powerful if brands can figure out how to engage its' 100 million plus users.
To demonstrate Snapchat's potential, we've put together a list of tips – complete with examples of corporate Snapchatters – to inspire companies to use the app in brand awareness and marketing efforts.
Host Contests
Consider encouraging Snapchatters to share pictures of themselves with you for the chance to win a prize. Sephora, the beauty products retailer, saw great success with this tactic in February. It called on users to draw fake eyebrows on photos of themselves with the app's doodle feature, share them with the company on Snapchat, upload them to Instagram with the hashtag #SephoraSnapsSweeps and follow Sephora on Instagram. Snapchatters jumped at the chance to win a $500 gift card by draw. Holding contests on Snapchat is a great way to strengthen relationships with existing customers and attract new ones at the same time.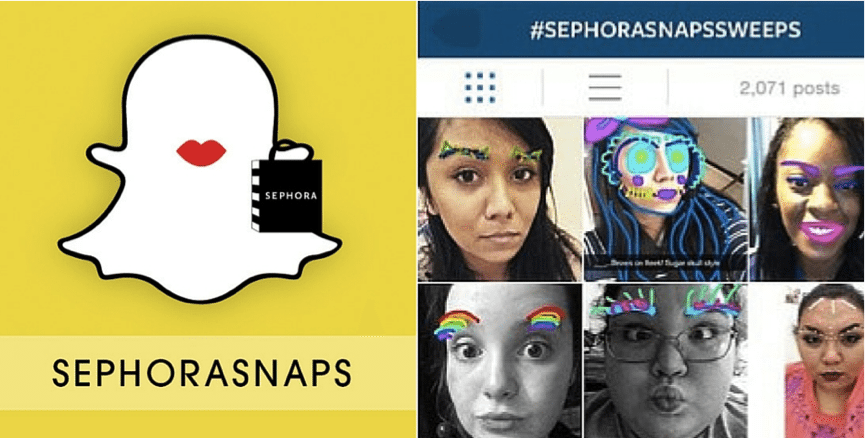 Create and Share Content
Quality content is key across all social networks and Snapchat is no exception. You might be asking, "Why waste time creating videos and photos that will self-destruct seconds after people see them?" Something that doesn't last can't possibly be an effective marketing tool. Right? This simply isn't the case with Snapchat. The app's audience consists of people who want real-time updates, so they can feel "in the loop" at all times. The more you post, the more likely users will pay attention to you. A Snapchat marketing strategy therefore requires a well-planned approach and a commitment to snap interesting content regularly. But don't just snap anything; try to think of what your audience wants. Acura realized it could leverage customers' desire to see new car models before they hit the market. So, in 2013, it encouraged users to add the company on Snapchat for the chance to get a sneak peek at the new Acura NSX prototype.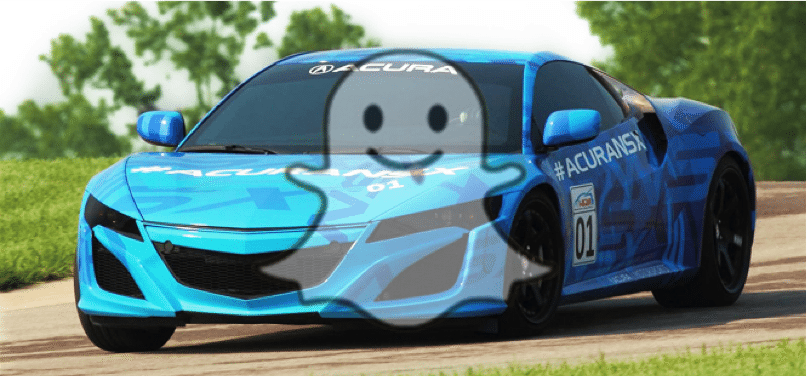 Take Users Behind-the-Scenes
There is nothing social media users like more than access – whether it's to favourite brands, restaurants or celebrities. Burberry really blew fashion aficionados out of the water in September when famous photographer, Mario Testino, posted images of the brand's Spring 2016 campaign shoot on Snapchat (in real-time). Very few people have the means to attend high fashion runway shows and shoots. Snapchat therefore gave them the experience of a lifetime.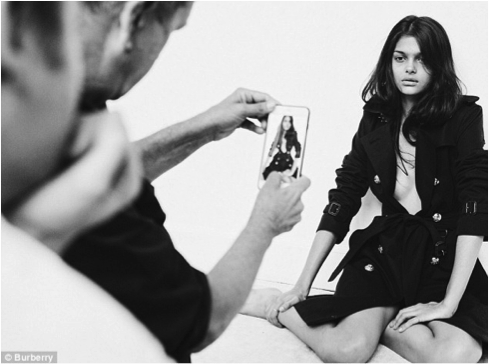 Be Creative/Think Outside the Box 
To get noticed on Snapchat, a degree of creativity is required. But the right idea can come with big benefits. For example, to engage with future Audi customers on the biggest advertising day of the year – Super Bowl Sunday – the German automaker launched a funny Snapchat campaign with the help of the Onion. "All the News that Isn't Football", as it was called, was the first real-time social campaign using Snapchat and it garnered more than 100,000 snap views and 37 million Twitter impressions. Audi relied on the idea of the "third screen" – that people would be watching the game and checking their phones at the same time. The idea was a major touchdown for the automobile manufacturer's online engagement.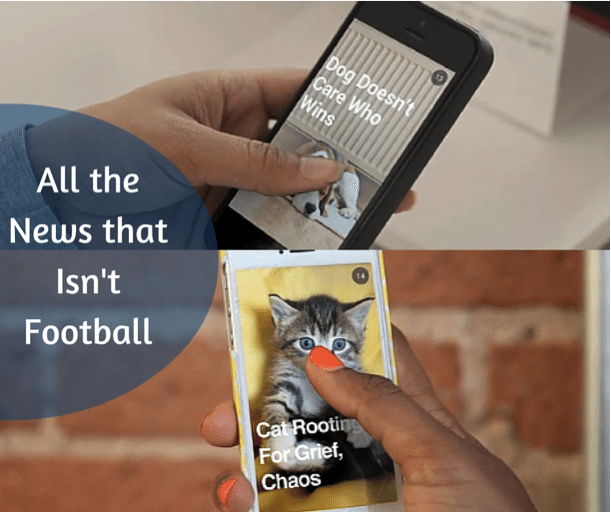 Show Some Personality
Unlike other social media platforms, Snapchat does not have room for finessing. In other words, you can't perfect your images and videos in order to create a contrived reputation. Snapchat is a place to show some personality – to tell customers what your brand is really about. So take them into your offices, factories and behind-the-scenes so they feel like they get to know you on a more personal level.
Use a Cross-Platform Approach 
Use Snapchat campaigns to drive traffic to your website and other social media platforms to encourage people to check you out on Snapchat. Taco Bell and many other brands have used Twitter to announce their presence on Snapchat. This strategy can also work for marketing campaigns. Tweet announcements about special Snapchat contests or post teasers about upcoming Snapchat behind-the-scenes reveals.
For example, this from Taco Bell:
Are you a business or brand that uses Snapchat as a marketing tool? Share your successes and experiences with us on Facebook.