Almost every company uses Twitter and Facebook these days and many have used YouTube, Instagram, and LinkedIn as well, but do you want to expand your business somewhere new?
There's always a risk for a company moving outside their comfort zone. If the network is too small or is targeting the wrong crowd, marketing efforts (and money) will be wasted. Furthermore, strategies that work well for one social media may be catastrophic for another.
That's why Curve is going to help you narrow down your choice with our Social Media Spotlight Series! We'll examine lesser-known social media networks and try to determine if they'll be a good fit for YOUR company.
Today we'll aim our sights at Chirp, an innovative image link sharing service.
Chirp – Teaching your Machines to Sing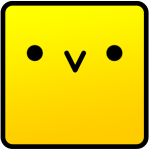 Photo courtesy of the Chirp App Page
At A Glance
Chirp is definitely one of the coolest media sharing tools out there today. Rather than being its own social media network, it allows you to send picture links to other app-users using the power of sound. Chirp converts image links into sounds and plays them out loud. Other users that hear the chirp will receive the image.
The video below explains it pretty well:
[vsw id="45838932″ source="vimeo" width="550″ height="315″ autoplay="no"]
Benefits
Using Chirp adds a lot of versatility for your advertising campaign. It's a free app and it won't cost you a cent (provided you already have promotional images). It helps expand your reach and the sheer uniqueness of it might set you apart from the clutter.
Downsides
If the user doesn't already HAVE the app, then the chirp falls on deaf ears, so to speak. With less than 50,000 people using the Chirp app, the chance that any significant number of people would actually hear your chirp tune is slim. Furthermore, the chirping sound may annoy users who do not have (and do not care) about the app.
Many of the reviewers of the app noted another flaw of the program: users must be connected to the Internet before they can receive the image. If they do not have a connection, all they get is a useless link that won't work until they find a WI-FI access point.
Should I Use This App?
Chirp is really best used to enhance your existing social media networks. If you already have a large YouTube following, you can encourage your viewers to try the app out for extra deals and promotions. If you have a brick and mortar storefront, you can use Chirp to give out coupons through a PA system.
For example, lets say you have a special promotion at your store for 20% off for the weekend. By putting the chirp into a YouTube video, a radio commercial, or just playing the chirp over your PA system, people who have the app will automatically receive your coupon on their phones.
On the other hand, if you mostly do e-commerce with no budget for radio and no YouTube presence, Chirp may not be the thing for you. Still, if you have images you want to share and don't mind trying it out, Chirp is completely free of charge.
Want to learn about other social media tools? We talk about Jelly, a brand new social media search engine in an earlier blog post.