It only seems right that it snowed in Vancouver today (even if your extended commute would suggest otherwise). Today The Nutracker celebrated its 120th birthday (thanks Google for reminding us!)
For those not in the know, the story of The Nutcracker follows Clara, a young girl who receives a Nutcracker doll from her uncle, Dr. Drosselmeyer. The young girl later dreams that her Nutcracker doll comes to life and leads an army of toy soldiers into battle against the evil Mouse King. After the Mouse King is defeated, Clara and her Nutcracker Prince journey through the beautiful Land of Snow and the Kingdom of Sweets, witnessing a world of breathtaking magic along the way.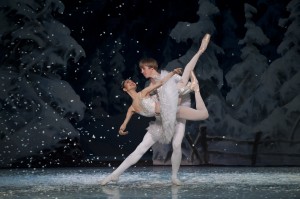 Scored by Pyotr Ilyich Tchaikovsky, the ballet was adapted by E.T.A. Hoffman's story "The Nutcracker and the Mouse King" and was performed in St. Petersburg on Sunday, December 18th, 1892. The first complete performance outside of Russia did not occur until 1934, in London.The Nutcracker is now an international holiday classic, performed by ballet companies across the globe.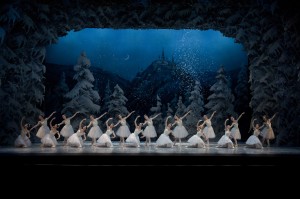 For the past few years, Vancouver's renowned Goh Ballet has performed its own traditional rendition of The Nutcracker. The production has garnered more and more glowing reviews with each passing year, with the Province declaring in its 2012 Fall Arts Preview that this is the one to see.
Goh Ballet's Nutcracker is the ultimate classical interpretation of the E.T.A. Hoffman tale, with live accompaniment from the Vancouver Opera Orchestra, which really does add that something special to the show. Being able to take the kids to the orchestra pit to look down at the instruments during the interval is always a popular walk down the aisle!
The performance takes place right on the heels of the 120th anniversary, starting this Wednesday at The Centre in Vancouver for Performing Arts. The performance takes place from Wednesday until Sunday. Tickets are available at Ticketmaster.