To answer your question, no, this is NOT a shameless plug masquerading as a blog. Today I came across a great article titled "6 Reasons PR Pros Should Manage Social Media." While I could be tempted to turn this into promotional piece, what I found really valuable about this article is how it cited the characteristics of a strong social media presence.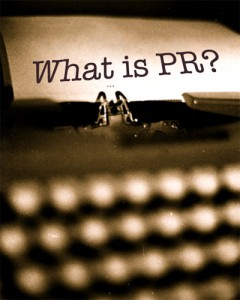 The author, Summer Goodwin, cites the following reasons why PR pros make the best social media mavens:
We are experienced storytellers.
We are expert communicators.
We always aim to be relevant
We are experienced in relationship building
We know crisis communications
We have always sought feedback
It truly is a valuable read and I won't waste your time repeating her points any further when you can just read the article here. What I want to highlight is that all six points happen to describe the crucial elements that create excellent social media. The previous six points could have just as easily read as:
Do not Tweet/Blog for the sake of it. Post things of SUBSTANCE that are INTERESTING!
Know your market and write to it by being relatable. Write clear and concise sentences.
Update regularly!
Grow your fan base by reaching out to new potential customers!
Use social media as a way to handle bad press.
Interact with your followers! Social media should be a two-way process.
While Goodwin's article was about why PR pros make the best social media users, more than anything, the article highlighted what actions go into doing good social media…we PR pros just happen to be the best at it.