In case you missed it, Canadian astronaut Chris Hadfield is set to become the first Canuck commander of the International Space Station, an accomplishment that will make him the SECOND most talked about Canadian astronaut. The owner of that title, naturally, belongs to William Shatner, captain of the starship Enterprise from '66-'69. The two had a brief pow-wow yesterday. I'll stop now before this post becomes a trekkie forum, but suffice it to say, the two had a lot of fun speaking in geek nomenclature.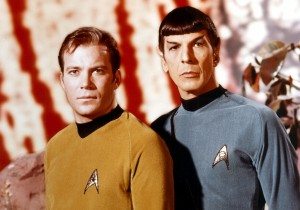 No, why I'm posting about this is because it turns out the two communicated not through a NASA-protected conference software, but through UStream, which anyone can use, free! A quick tour of the site showed that I could embed live videos on my website, promote them on all social media platforms with a one click, post comments on my other platforms through UStream, and even engage in discussions through text forums, made available on your UStream Channel.
A software such as this would be great for marketing your services or products. Below are just a few possible free live video productions you could do:
Hardware Store – E.g." How to fix a faucet"
Clothing Store – E.g. "Mix-and-Match for the season"
Tech Store – E.g. "How to speed up you PC"
Grocery Store – E.g. "Recipe of the week"
Whatever your business, there is likely a live video show that you can create that will build audience relationships, advertise your business and show off your expertise.