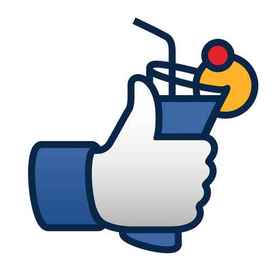 Whether you're in Vancouver or in the heart of New York, no industry is as competitive as the restaurant industry. Every week hopeful new restaurants open up while the unprofitable get shut down for good. On top of razor thin margins, a high-pressure environment, and long grueling hours, restaurants also have to worry about their online reputation. 
For restaurants, having a strong reputation is paramount to being profitable. A one-star review on Yelp or TripAdvisor could cause potential customers to avoid your restaurant altogether. In fact, a study by BrightLocal suggests up to 88% of consumers read reviews to determine the quality of a local business.
Here's four ways you can successfully manage your online reputation.
1. Manage your reviews
Whenever you get a new review, you should interact with it. If it's positive, thank them for sharing their experience. If it's negative, apologize, let them know what you'll do to make sure it doesn't happen again, and offer bring the conversation privately through email.
Doing this shows potential customers that even though there may be a negative review, you are taking the right steps to improve and correct the situation. Trust us, there's nothing more damaging  than a bunch of negative reviews that are ignored by the restaurant!
2.  Showcase your experience to your fan
It goes without saying that the more photos and videos you share on social media, the more people will remember you the next time they're trying to figure out where to stop for dinner.  
Try to share your images as much as possible through different social media networks to get the most brand exposure. Keep your most highly engaging photos and videos and repost them again when things are slowing down.  
3.  Tell people your story
One mistake many restaurants make on social media is neglecting to fill out all their contact information on social media. It's true that not everyone will read all of it, but seeing a fully completed profile shows a restaurant cares about it's online appearance. 
Add a bit of your restaurant's personality to it! Explain to readers why your food, service, and atmosphere is better than your competitors. It's free and doesn't take a long time to do, so there's no reason not to. 
4. Be accessible for comment
As a restaurant, you're definitely going to receive private messages on Facebook and Twitter with questions about your restaurant It's so important for your business to respond to these inquiries as soon as possible. Many times people ask about reservations or vegetarian options because they want to visit later that day, and a slow response equals one less customer.
We're excited to announce that Curve is now opening a brand new package to help businesses handle their online reputation. We'll handle  all your social media, review management, and online reputation needs for just $500 a month. Click here for more details.